New patch 7.1.0! Free character with level 100!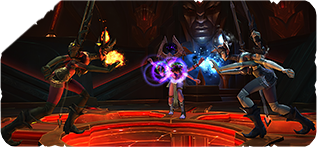 Attention! Special promotion! if you register a new account from the 1st to the 10th of March, you will be able to create one character of the 100th level in the 680 equipment.
The transition to the new patch 7.1.0 will be held on March 8th.
New dungeons will be opened: Lower Return to Karazhan, Upper Return to Karazhan.
March 15th will be opened Trial of Valor (Normal, Heroic)
March 22 will be opened Trial of Valor (Mythic) raid (the first 3 guilds who pass will receive an award)
How to use ​
https://youtu.be/ZV1bJPj5uPc
​​​
List of server fixes
http://forum.arguswow.com/forum/99-changelogs/
A plan for further content opening
http://forum.arguswow.com/topic/6-open-relam-argus-x1-x5/